Having a routine dental cleaning twice a year is just as important as your home oral care routine. Just flossing and brushing is not enough to combat damaging plaque and tartar build-up on the teeth, which can lead to bacterial infections, cavities, discoloration, and other problems. You should have a professional dental cleaning (also known as prophylaxis or scale and polish) at least twice a year. Our general and cosmetic dentist in New York, NY, Dr. Andrew Reingold, will use state-of-the-art dental tools, including ultrasonic instruments and electronic hand pieces to carefully remove the plaque and tartar that have built up on your teeth's enamel. Once the teeth are clean, we will polish the enamel to keep your teeth healthy and bright. Dental exams are usually performed after the teeth have been professionally cleaned. Dental cleanings at Everlasting Smile are essential to a clean, healthy mouth and preventing oral health concerns (decay, disease, irregularities) with regular checkups.
Dental Cleanings Reviews
"After moving to NYC, I was hesitant to try a new dentist.  However, Dr. Reingold and his staff made me feel very comfortable from the start.  I received a detailed exam, clear explanations throughout the visit and a great cleaning.  I have referred others and everyone has also given glowing feedback."
- Y.Y. /
Yelp /
Jun 13, 2012
"I've been going to Andrew Reingold for many years and will say both he and his staff are fantastic. He's very professional, thorough, and friendly. I've had numerous work done; routine cleaning, some fillings, a crown. Every time it went by without a hitch. I've switched insurance a few times, and the staff took care of everything. I believe the most important is just knowing what is going on. All work is explained in a clear way, you know what's going on, and when appropriate given good options without bias.Happy to be a patient."
- M.H. /
Yelp /
Nov 25, 2013
"A GREAT DENTIST - Dr. Reingold is a wonderful dentist! When I moved back to NY, I was overdue for my cleaning and asked a co-worker if she liked her dentist. She, and 2 other co-workers that overheard my question, all ranted and raved about Dr. Reingold. ""He is SOOO GENTLE."" ""I Love watching the DVD concerts."" ""They explain everything."" I couldn't believe they were this excited about a dentist.\n\nWell, the truth is they were right. In fact, it is obvious right away how much he loves what he does and that he really cares. Now I am the one who rants and raves about what a great dentist Dr. Reingold is."
- T. /
Insiderpages /
Jul 22, 2005
"the best dentist!!! - Years ago I was afraid of the dentist and then I found Dr. Reingold. He is gentlest, kindest, most thorough dentist I have ever seen. Dr. Reingold has forever changed my opinion of going to the dentist. I look forward to my six-month cleaning! I have whitest smile in town thanks to Dr. Reingold's whitening!\n\nPS - he even has evening and weekend hrs!"
- J. /
Insiderpages /
Jul 12, 2002
"I can't say enough good things about Dr. Reingold and the entire team @ Everlasting Smile. For the past 6 years, I've been going in for cleanings quarterly and had extensive work done (replacement of old crowns, veneers, cavities, etc.). All of the work that needed to be done was actually the result of bad dentistry in the past - so it was corrective in nature. I was so grateful when I found Dr. Reingold because instead of just patching up old issues and sending me on my way,... he spent a significant amount of time with me to identify and address many of the underlying causes of my ongoing dental issues. As a result, I haven't had any cavities or issues In over two years! He's also solved my grinding issues, reduced my headaches, and eliminated my jaw pain. The hygienists are also top notch- best cleanings I've ever had anywhere. In fact they are so good that my Perriodontist said I didn't need to pay the extra money to get special deep cleanings from his team 2x/ year since the regular cleanings I am getting at Dr. Reingold's are just as good (if not better). People are always surprised to learn that my front four teeth are not my original teeth (crowns and veneers) because they look so natural. Dr. Reingold made sure that the color was perfect the sizing was right- he never rushed through any part of this process. His attention to detail and genuine passion for ensuring that the end result was perfect meant the world to me...and definitely resulted in a product that surpassed my best expectations. I've sent a bunch of friends to see Dr. Reingold over the past few years an everyone is always blown away by their experience. The staff is responsive, caring, highly skilled, and genuinely interested in ensuring that every client has a positive experience."
- L.G. /
Facebook /
Sep 13, 2017
Previous
Next
Dental cleanings are generally painless, but if a patient has sensitive teeth or gums a topical numbing cream can be used. If the patient has trouble getting through a dental cleaning due to anxiety or a strong gag reflex, mild sedation options are also available. A cleaning may begin with an ultrasonic instrument that helps to loosen plaque and tartar before the dentist switches to fine hand tools (scalers and curettes) to carefully scale or scrape the build up from the gumline and enamel. Once the deposits are removed from the teeth, the dentist can polish the teeth using a special toothpaste and tool. If needed, the dentist can go over good home oral care routines and help the patient with their brushing and flossing technique for better check-ups.
After the teeth are cleaned, the dentist may perform an oral exam to check for signs of oral cancer and gum disease. To keep their teeth smooth and healthy, patients should establish a home routine that includes brushing and flossing their teeth at least once a day. The dentist may offers suggestions or specific instructions, like a special mouthwash or toothpaste to treat the patient's specific concerns. Patients should be sure to schedule their next dental cleaning before leaving the office for six months or when their dentist recommends they return. Waiting too long between cleanings can lead to longer appointments and more invasive treatments.
Since a professional dental cleaning twice a year is considered a necessary preventative care procedure, most dental insurance carriers will cover 100% of the cost. Our office will check with each patient's insurance company to determine their coverage before billing the patient directly. Patients without dental insurance should ask about our financing options.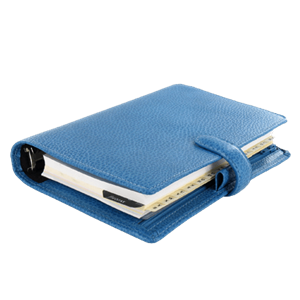 If you put off cleaning anything, whether it's your house, your car, or your teeth, the harder and longer the chore becomes. To get your healthiest smile, schedule a professional dental cleaning with Dr. Reingold at least twice a year. Regular dental cleanings remove plaque and tartar that have built up over time to help you avoid gum disease, cavities, and infections. A cleaning also gets your teeth whiter and brighter by polishing the enamel and removing stains. Getting a professional cleaning today at Everlasting Smile to save yourself time and trouble later.
Related Procedure